JOIN US
Tensor Tech is a rapidly growing ADCS solutions provider. We dedicate to become a group of people that will be remembered in human history.Come join us and let's make this world different by enabling more applications in space!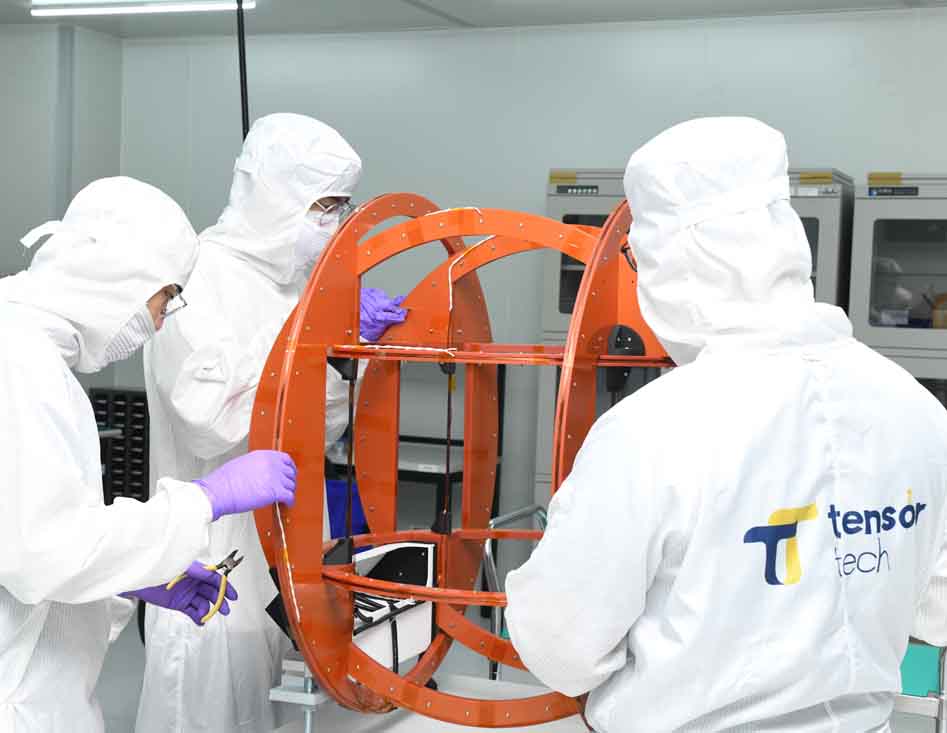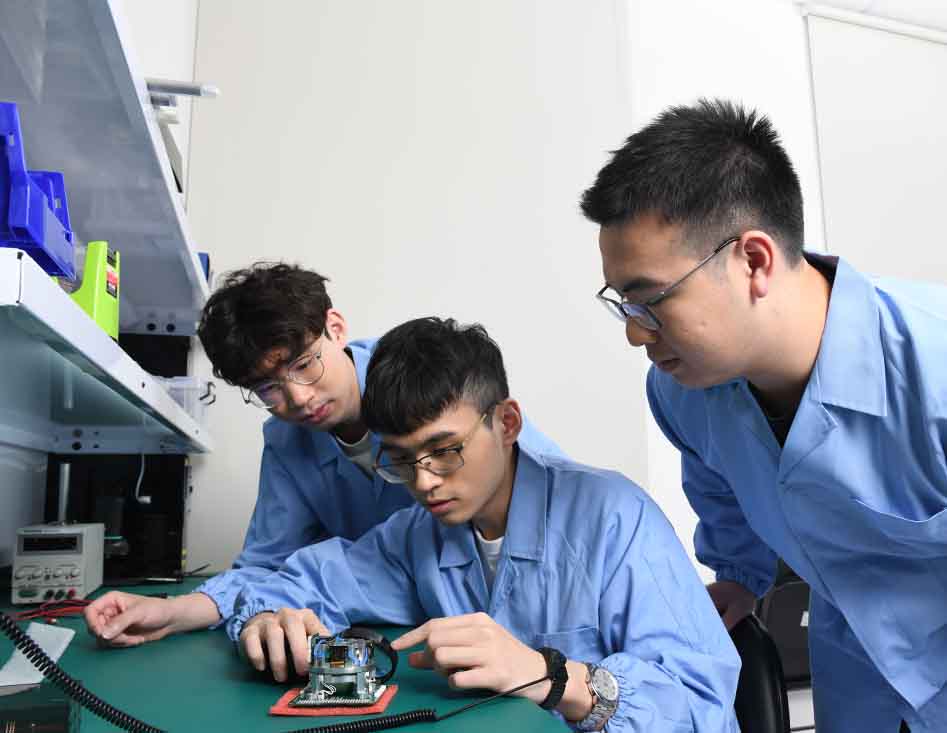 Steady Satellite Mision

Visible Vision

Open Minded in Communication Flexible Working Hours

Sustained Learing

International Perspective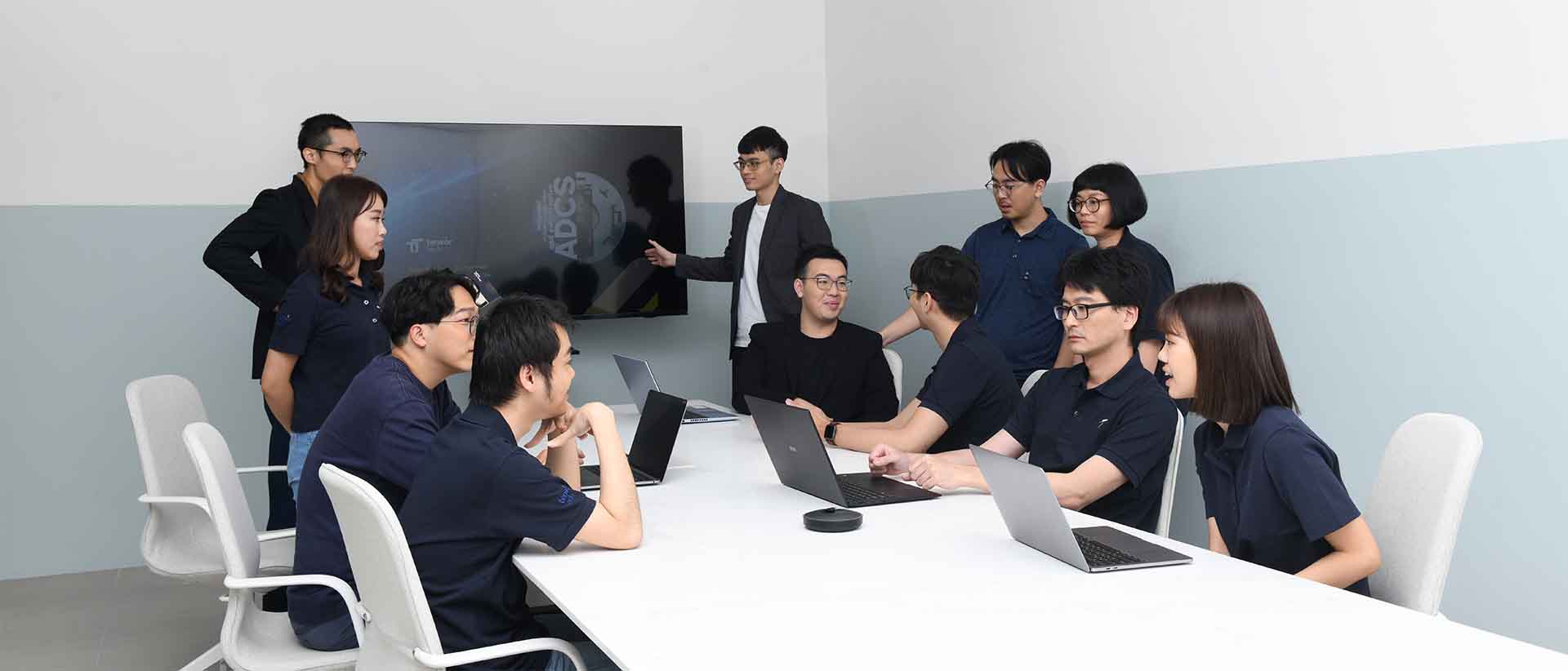 At Tensor Tech, you'll thrive in an environment that fosters innovation, growth, and collaboration. Your journey with us will unlock endless opportunities for personal and career development.
JORDEN HSIEH
CHIEF BUSINESS DEVELOPMENT OFFICER
Joining Tensor Tech opens doors to unparalleled growth and professional development. As part of our team, you'll have the opportunity to work on groundbreaking projects, collaborate with top talent in the industry, and make a real impact on the future of space exploration.
THOMAS YEN
CO-FOUNDER & CEO
Our team embodies brilliance, relentless curiosity, and a commitment to pushing technological boundaries, driving groundbreaking advancements in the field of ADCS solutions.
Tensor Tech inspires me to bring unique perspectives to every project. Join us and be part of a dynamic team that celebrates diversity and creates innovative designs that captivate audiences worldwide.
DUNCAN HSIEH
VISUAL GRAPHIC DESIGNER
We embrace a flexible work culture and foster an open-minded atmosphere that empowers engineers. Our company values work-life balance and offers a flexible work schedule, allowing you to thrive both personally and professionally.
JOHNNY LIAO
SOFTWARE ENGINEER
POSITIONS UNDER
RECRUITMENT
Responsibilities
Development, testing, and maintenance of PIC and ARM firmware

Development of product calibration and factory software for functional verification
Writing technical documents in English
Basic Qualifications
Familiarity with embedded C/C++, RTOS, or other real-time software frameworks
Familiarity with communication protocols such as CAN, camera interface, RS422/RS485, and the ability to implement and debug them
Familiarity with at least one type of MCU such as ARM/RISC-V and its Toolchain
Familiarity with version control tools
Preferred Qualifications
Experience with satellite-related projects
Experience with Xilinx/Microsemi FPGA development
Experience in writing technical documents
Familiarity with DSP, digital control systems
Experience in developing and maintaining MISRA-C code
Basic knowledge of electronic circuits
Full-time
10F., No. 33, Chengtian Rd., Tucheng Dist., New Taipei City / Partial remote
Responsibilities
Development of the satellite attitude determination and control algorithms.
Validate the accuracy of the numerical model by experiments and optimize it.
Validate the developed algorithms using methods such as Processor-in-the-Loop or Hardware-in-the-Loop.
Basic Qualifications
Experience in designing and optimizing control systems and estimators.
Experience in building, testing, and optimizing numerical models.
Experience in rotational dynamics or modeling of orbital mechanics.
Ability to read technical documents in English and proficiency in writing technical documents in English.
Preferred Qualifications
Experience with satellite-related projects.
Experience with satellite attitude determination and control algorithms development.
Full-time
10F., No. 33, Chengtian Rd., Tucheng Dist., New Taipei City / Partial remote
Responsibilities
Execute EVT, DVT, PVT, and MP functional test plans
Conduct Environmental Qualification & Acceptance Tests for the product, including thermal cycling, thermal vacuum, vibration, and radiation tests
Write technical documents, including work logs, assembly records, test records, and compilation of research and development achievements
Assemble, glue, calibrate, and perform functional testing of products in a cleanroom and ESD protected environment, following defined SOPs
Perform inspection and documentation of finished products received from mechanical component manufacturers, report issues to suppliers
Basic Qualifications
Experience in using and maintaining measuring instruments such as calipers, micrometers, and gauges
Proficiency in soldering circuit boards or relevant certifications.
Experience in executing test plans for integrated hardware
Preferred Qualifications
Experience in precision assembly
Experience in operating vacuum equipment
Appreciation and experience of ISO9001, AS9100 requirements
Experience with nanosatellite / microsatellite integration
Work experience in quality assurance and familiarity with quality improvement methodologies
Full-time
10F., No. 33, Chengtian Rd., Tucheng Dist., New Taipei City / Partial remote
Responsibilities
Design of product mechanisms and structures
Drawing and reviewing mechanical drawings
Conducting numerical analysis of product mechanisms and structures to optimize designs
Basic Qualifications
Experience in mechanical design, 3D CAD modeling, and drafting
Experience in numerical analysis methods and optimization for mechanisms and structures
Understanding of dimensioning and geometric tolerancing, with experience in communicating requirements to manufacturing facilities
Preferred Qualifications
Understanding of analysis and optimization methods for STOP (Structure / Thermal / Optical) systems
Experience implementing standards such as AS9100 and IATF 16949
Knowledge of systems engineering methods
Full-time
10F., No. 33, Chengtian Rd., Tucheng Dist., New Taipei City / Partial remote
Responsibilities
MCU/FPGA based PCB design, verification, and debugging
Initial validation and small-scale production of product circuits
Outsourcing PCBA and supplier management
Basic Qualifications
Familiarity with MCU-based PCB design
Proficiency in SMT component soldering
Experience in working with PCB suppliers
Familiarity with IPC-6012 standards
Preferred Qualifications
Experience in FPGA/SoC-based PCB design
Experience in high-reliability circuit design
Experience in high-frequency circuit design
Full-time
10F., No. 33, Chengtian Rd., Tucheng Dist., New Taipei City / Partial remote